I'm a Colorado native, and love the state too much to move away. I was exposed to tools when I was very young, and spent my childhood building and tinkering with mechanical devices. Engineering was a natural progression. I attended the Colorado School of Mines for my undergraduate education, graduating in 2010 with a Bachelor's in Engineering (mechanical specialty). I'm currently pursuing a PhD in mechanical engineering.
Wade Rosensteel
I began performing research for the Colorado Fuel Cell Center during my senior year of undergraduate studies. Since then, my responsibilities have included:
Solid oxide fuel cell (SOFC) fabrication
Electrochemical performance characterization of SOFCs
Tubular barrier layer characterization for SOFCs
Development of processes for constructing segmented-in-series SOFCs (SIS-SOFCs) using drop-on-demand inkjet printing technology
Electrochemical modeling of barrier layers and SIS-SOFCs
Morphological characterization using an electron microscope and an electron dispersive x-ray spectrometer (EDX)
Design and construction of a thermogravimetric analyzer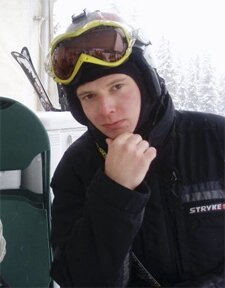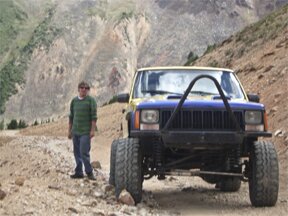 Outside of school, I'm an avid downhill and cross country mountain biker. I also enjoy backcountry snowboarding when bike trails are impassible. I have a longstanding passion for cars; I own a rock crawler and work part time fabricating custom vehicles at a hot rod shop called "Street Dreamz" in Denver.